New Clients at Affinity Chiropractic
We look forward to welcoming you to Affinity Chiropractic. When you schedule your initial visit, we'll email you a link to complete your new client paperwork online, saving you time in the office.
NEW CLIENT FORMS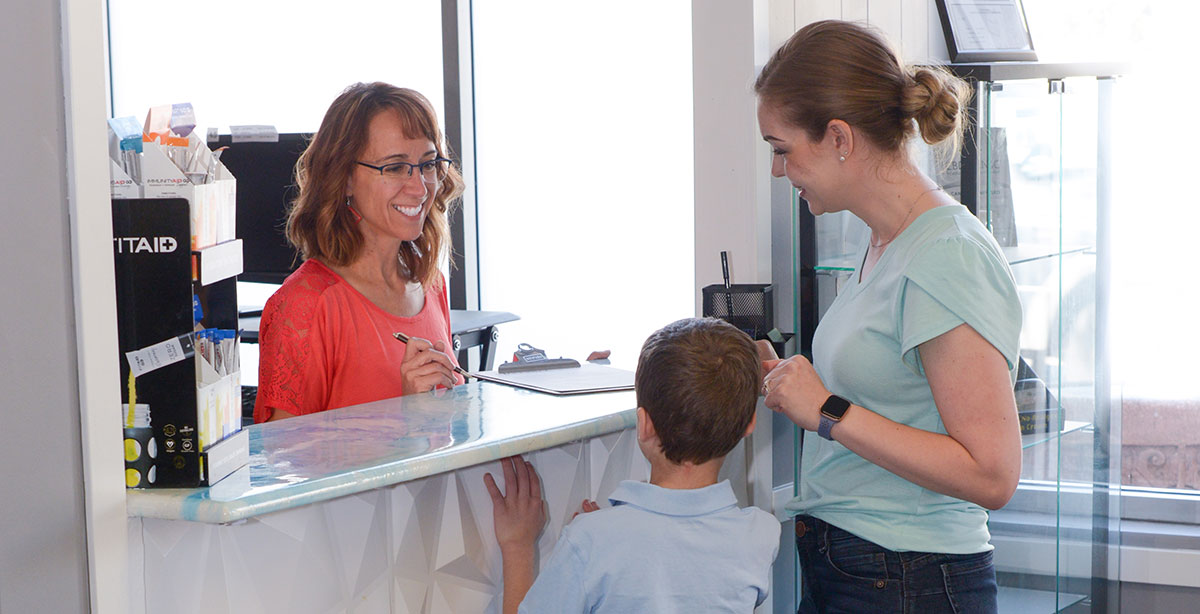 Your First Visit
When you arrive for your visit, Dr. Jane will greet you and give you a welcome packet that contains important information, which she'll go over with you at the end of your visit. She'll take you into the exam room, where she'll discuss your history, including previous injuries, accidents or other traumas that may relate to your current condition. Then she'll conduct an orthopedic assessment of the affected area.
Before doing anything else, Dr. Jane will explain Activator Methods®, which is the analysis and adjusting technique she uses. It's different from traditional manual chiropractic, and she wants you to understand how it works and its benefits, so she'll take the time to answer any of your questions.
If there are red flags that indicate you may have another medical condition contributing to your pain, such as a fracture, Dr. Jane will refer you out for X-rays. But in most cases, we'll move forward with the Activator protocol, which is thorough and involves assessing your body movement to determine if there are any range of motion issues in that joint, and then performing adjustments as needed.
This is an in-depth visit, so plan on being here for about 45 minutes to an hour.
Regular visits
Your care plan will be custom-designed for your specific situation and goals, so the frequency and duration of care will differ from client to client. Dr. Jane will explain her recommendations for care going forward.
Paying for Care
Your welcome packet contains all the information you need about insurance and other payment methods, and Dr. Jane will answer any of your questions. We accept all insurance, and we are in-network with Blue Cross/Blue Shield and MODA/ODS. You may also use your health savings account (HSA) or any major credit card to pay for care.
Book Today
Contact us today to schedule your first appointment.
CONTACT US


New Clients at Affinity Chiropractic | (541) 887-8555